Tour Inspired Corporate Events Improve Efficiency and Save Money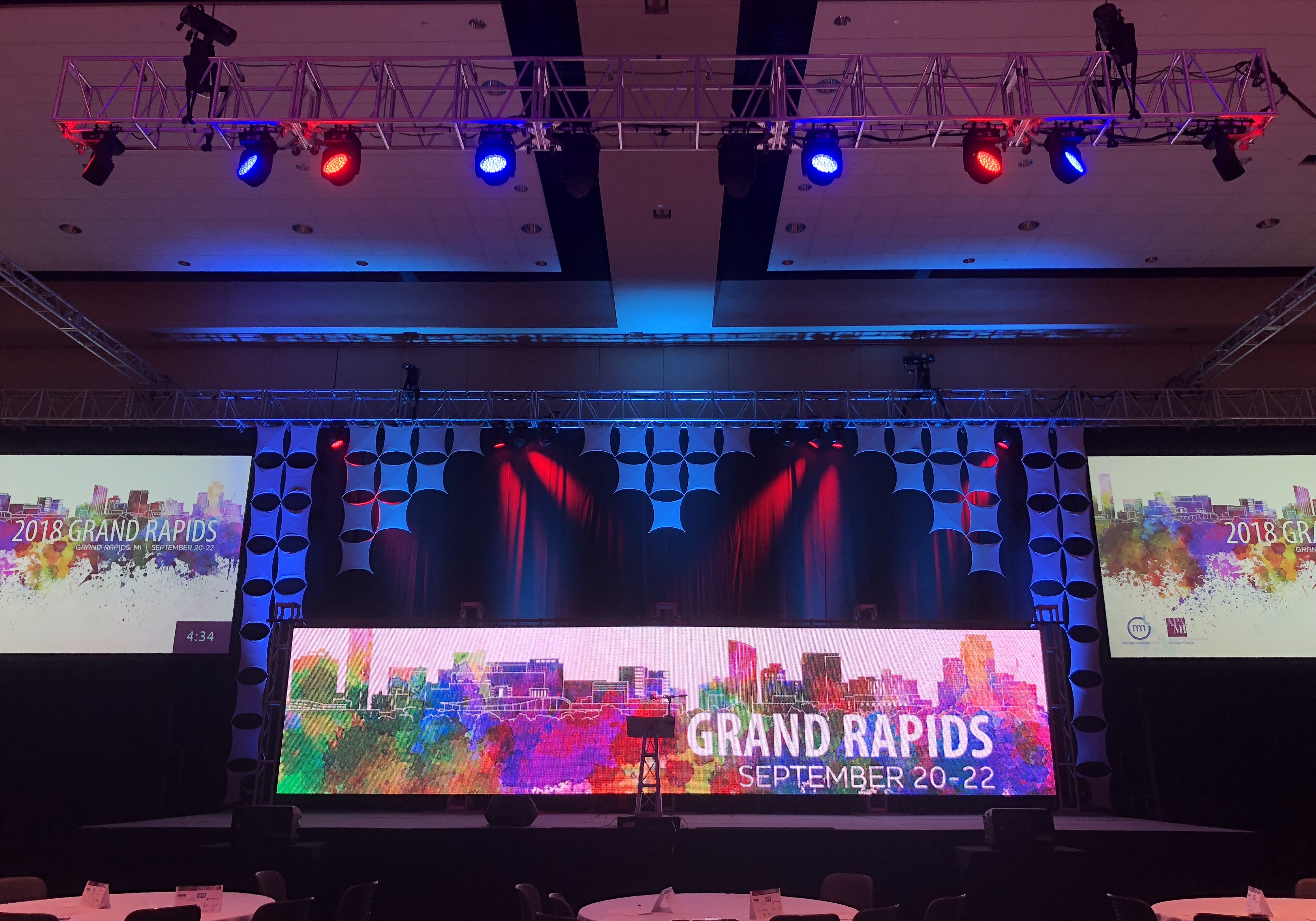 Did you ever wonder how the major arena concert tours were able to set-up all of the lights, sound, staging and rigging from 10 or more semi trucks in just a few hours and then break it all down and do it again the next day?  We take the same approach to our corporate events therefore significantly reducing the amount of time and labor needed to set-up and be show ready.
By having the lighting pre-rigged and cabled in truss, video elements assembled in quick moving racks and carts and the audio system configured in efficient arrays and by incorporating fiber and ethernet networks to simplify cable runs, we have perfected the art of preparing for a flawless corporate event experience.
The use of all LED moving lights gives us the tools to start with a blank canvas that can be quickly customized for every event while having the efficiency needed to cut venue costs for power, rigging and lift rentals.  In addition, incorporating LED video display panels in a creative way further drives your message home and leaves your attendees with a positive lasting impression.
Our unique approach to corporate event production reduces costs for additional days of venue rental, power, rigging and labor while creating a look that is both flexible and breathtaking.
Project Annual Meeting
5 Hours from load-in to show ready
2 Hour load-out
6 Stagehand team for load-in and strike
1200 Attendees
32 Moving LED lighting fixtures
80 LED video display panels
4 Computers and 1 Camera
2 Large projection screens
Line array audio system to cover room
3-D set design
How Can We Help You?
We would love to partner with you to make your next corporate event goals and dreams become a reality.  Click here for the first step to event perfection.